OUR BOARD 2016-17
International Women's Development Agency is a not-for-profit company limited by guarantee and governed by a board of nine independent, non-executive members who serve on a voluntary basis without remuneration.
The Board of Directors is responsible for directing IWDA Australia's activities towards achieving our vision and purpose while living our core values. The Board is responsible for approving IWDA Australia's strategic direction, monitoring its implementation and fulfilling stakeholders' expectations. It is accountable for IWDA Australia's overall performance, compliance with relevant laws, codes of conduct and ethical standards and for the oversight of its risk management. The Board also appoints the Chief Executive and delegates the operational management of IWDA Australia to them with the powers, authorities and delegations determined by the Board. The Board meets no less than six times a year. This year the Board held seven meetings, including the Annual General meeting in November 2016.
The Board has established three committees to assist in the discharge of its obligations, consider issues referred and delegated by the Board, and make recommendations:
The Remuneration and Nominations Committee – Assists and advises the Board on human resources, nomination and governance responsibilities;
The Finance, Risk and Audit Committee – Assists and advises the Board on key financial, audit, financial systems, financial compliance and risk matters; and
The Investment Committee – provides advice to the Board on matters relating to the management of the IWDA Foundation investments.
Kirsten Grace Mander
Chair
LLM, FAICD, FGIA, FRMIA
Appointed 25 November 2014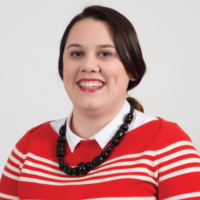 Gemma Hardie
BA
Appointed 25 November 2014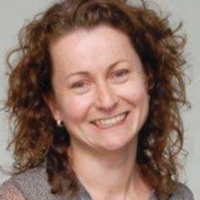 Carolyn Ireland
BAC, EMBA, CPA, Grad AICD
Appointed 17 August 2016
Linda Elizabeth Kelly
BSocWk, PhD
Appointed 21 July 2016
Bronwyn Hazel Lee
BOC, MAAPD
Appointed 21 July 2016
Sandya Chakravarty
Grad AICD, CPA, MBA, MEC, BEC
Appointed 22 August 2016
Ernestine Rozario
BEC, CA, FAICD, Grad Dip Bus Information Systems
Resigned 21 November 2016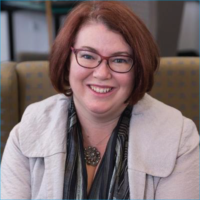 Susan Gail Harris-Rimmer
BA (Hon), LLB (Hons), SJD
Appointed 17 November 2015
Philippa Taylor
MBA, Grad Dip AdEd, BBus, GAICD, CertProf AHRI
Appointed 22 August 2015
Fem LINK Pacific
Fiji Women's Rights Movement
Banteay Srei
Bougainville Women's Federation
Eastern Highlands Family Voice
Nazareth Centre For Rehabilitation
West 'Are 'Are Rokotanikeni Association
Family Support Centre
Christian Care Centre
Centro Comunidade Covalima
Karen Women's Organisation
Palaung Women's Organisation
Shan Women's Action Network
Women's League of Burma
Akhaya Women
Amara
Banteay Srei
Burnet Institute
Institute for Human Security and Social Change
United Sisterhood
The Messenger Band
Workers Information Centre
Women's Network for Unity
Voice for Change
Wide Bay Conservation Association
Women's Rights Action Movement
Asisténsia Legál ba Feto no Labarik
Fundasaun Alola
Gender and Development Cambodia
Rede Feto
*ANU SSGM
*ANU Crawford School
Live and Learn International
Oxfam
WaterAid Australia
The Foundation for a Just Society
Australian Volunteers International
Australian Council for International Development
Alola Australia
Diaspora Action Australia
International Women's Rights Action Watch
Asia Pacific Women's Alliance for Peace and Security
The International Sexual and Reproductive Health and Rights Consortium
Aust. Civil Society Coalition on Women, Peace and Security
Equality Rights Alliance
Global Gender and Climate Alliance
Aust. Women Against Violence Alliance
National Foundation for Australian Women
Research for Development Impact Network
La Trobe University

IWDA's strategies aim to build our influence, size, and sustainability, and to capitalise on our unique position as Australia's leading feminist international development agency.
FINANCE
JULY 2016-JUNE 2017 - YEAR IN REVIEW
Our total income grew by 19% over the last financial year to reach $10.64 million this year, further strengthening our year-on-year growth since 2010/11. This growth resulted in increased activity across all areas of our work including direct support to our program partners. Year one of the strategic plan has seen a 43% growth in grants income and 1% reduction in donations and gifts from the Australian public.
OPERATING RESULT
At the end of June 2017, IWDA realised an operating surplus of $46k. Our Equity at the end of the financial year totalled $634k of which $288k is in our Special Purpose Reserve and is restricted to funding certain programs or projects in future years.
OUR INCOME
Our revenue grew by $1.68 million this year to reach a total of $10.64 million. This achievement reflects our continued effort to diversify our income and recognises the increased activity generated within our programs and research collaborations, and more broadly across the organisation.
Grant income represents 81% of our total income and grew by 43% in 2016/17. This is based on a combined Grants total of $8.59 million, of which 29.81% is sourced directly from the Australian Government's Aid Program.
IWDA's income from our Empower program increased regular giving to the organisation by 16% this year, raising $663k in total and providing sustainable income to IWDA's work. The IWDA Foundation supported with a core funds distribution of $363k.
OUR EXPENDITURE
We continued to allocate resources to accelerate change while our direct distribution to International Program Partners rose by 17%. Our total Program expenditure increased by 32% in alignment with the increased grant income.
MOVING FORWARD
Our income target for the coming year is $13.20 million.
IWDA is a member of the Australian Council For International Development (ACFID) and a signatory to the ACFID Code of Conduct. If you have a complaint, compliment or suggestion about any aspect of our organisation, please contact HR and the Office Coordinator on 03 8373 2500 or iwda@iwda.org.au. More information about a breach of the Code can be accessed at acfid.asn.au. To report a breach, please send a complaint form to complaints@acfid.asn.au.
IWDA is also a member of the Fundraising Institute of Australia and is guided by its Code of Ethics and Professional conduct.