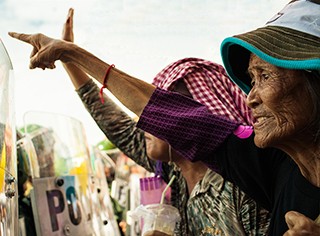 UNSAFE UNPAID UNHEARD
UNDERESTIMATED
Women worldwide have the right to be safe, paid and heard. But they are frequently threatened, exploited and silenced.
Right now, we are partnering with fearless and powerful women who will not accept it.
Women who are putting their lives on the line to protect survivors of gender-based violence, who are working together to develop new strategies to ensure they have enough income to support themselves and their families, women who are going toe to toe with politicians and law makers to ensure the systematic barriers to equality are removed.
You can stand with them. Please donate today.