We measure our results to strengthen our approaches. We are transparent and forthright. IWDA is a member in good standing of peak bodies including the Australian Council for International Development (ACFID) and the Fundraising Institute of Australia. We are an accredited agency under the Australian Aid program and are committed to the ACFID Code of Conduct.
In addition to our program partnerships, we contribute to research to help build the body of evidence around gender inequality. Research is integral to informed, effective development. This evidence base strengthens the work of everyone who works on women's rights issues.
IWDA's growth strategy aims to build our size and sustainability, and to capitalise on our unique position as Australia's leading feminist international development agency. In 2013-14 we increased direct program funding by 20%. We distribute program funds in line with our three key priorities for women's rights: power, money and security.

          Download our Strategic Plan (PDF)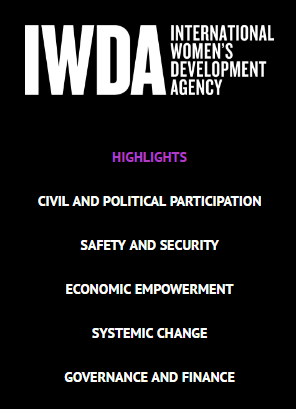 View our Digital Annual Report

           Download our Financial Report (PDF)
More information